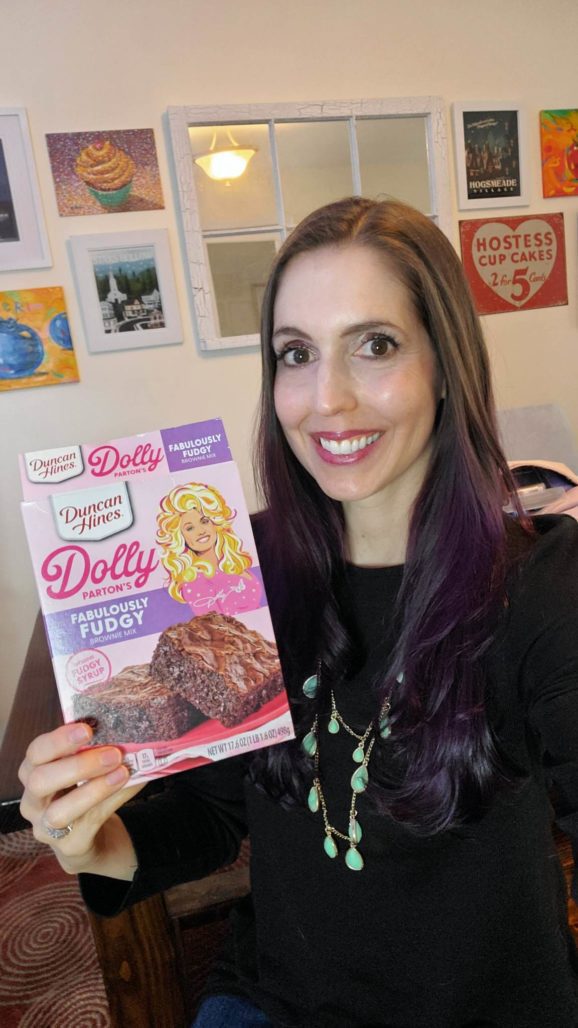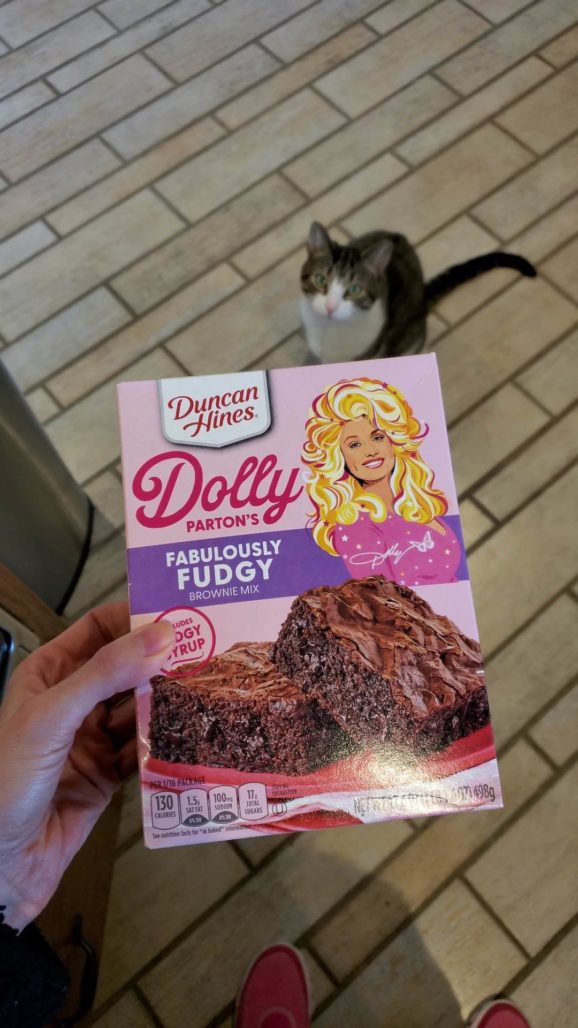 Dolly Parton is a national treasure. The country music singer has given us iconic songs like "I Will Always Love You" and "Jolene," movies like 9 to 5, and has donated over a million books to children in need through her Imagination Library.
If all that wasn't enough, she's now giving us some of her favorite recipes through her partnership with Duncan Hines. Dolly's first release of mixes included a Southern Banana Cake and Southern Coconut Cake. 
Her latest batch of mixes includes two brownie flavors, along with a cornbread and biscuit mix. My husband spotted the Fudge Brownies at Walmart so he grabbed a box. When he got home, I noticed there are two recipes on the box. One for regular fudge brownies and one for "Dolly's Pecan Pie Brownies." I just happened to have a bag of pecans so on a whim, I made this version. Best. Decision. Ever. Dolly has outdone herself with these brownies. 10/10.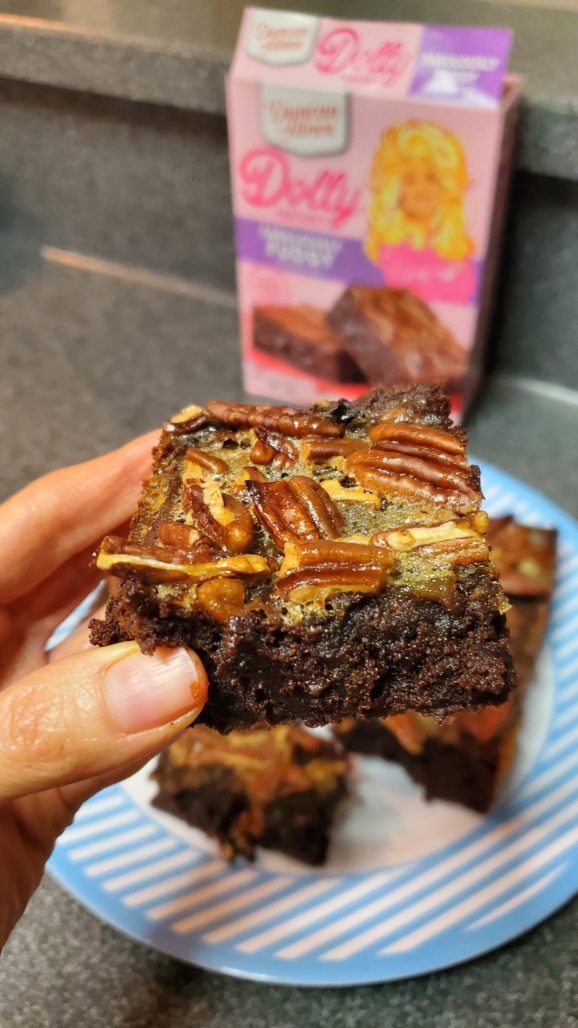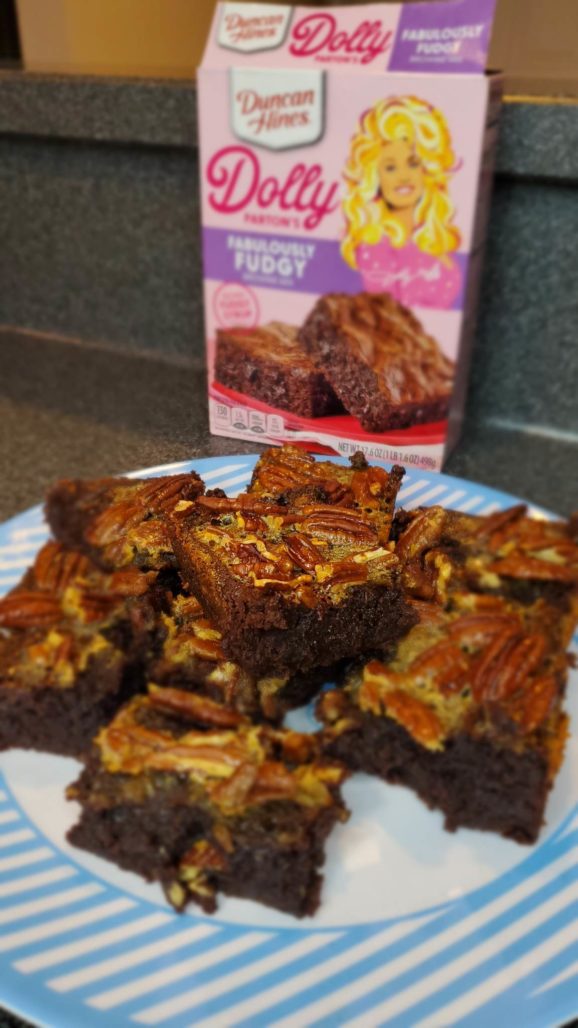 More Posts for Show:
Stephanie Taylor